13/3  #givetojapan
@Johnny_Strategy @ia In general, Red Cross is usually the best option.
Give $10 to help. Text REDCROSS to 90999, or go to http://t.co/u0C4fxY Pls RT #givetojapan
QR Code to American Red Cross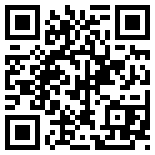 See also:
Japan Earthquake and Tsunami: How to Help
by the New York Times
08/3  James Bond in EQUALS
Scan and watch James Bond in a very new role.
04/3  Kompan QR Code