07/2  Minimalism QR Code - Mini Cooper goes QR Code
Mini Campaign with QR Codes. Campaign started February 5 and will last till May. The above ad will appear in german magazines like TV Spielfilm, Stern, Neon or Brand eins.
Get the MINI code
Leser, die jetzt in Magazinen eine MINI Anzeige mit dem Hatch, Clubman oder Cabrio sehen, sollten ihr Foto-Handy scharf machen: In der Anzeige zum MINI Diesel "Der trinkt nichts, der muss noch fahren" ist ein sogenannter QR-Code integriert, hinter dem sich zusätzliche Informationen zum MINI verstecken.

MINI Anzeigen in TV-Zeitschriften, Nachrichten- oder Lifestyle-Magazinen haben es im Frühjahr in sich: In den Ecken sind schwarz-weiße Quadrate, die sogenannten "Quick Response-Codes" oder QR-Codes, integriert. Sie schaffen eine Verbindung zwischen der Print- und Internetwelt.

Denn jeder Leser, der ein foto- und WAP-fähiges Handy besitzt, kann durch einfaches Abfotografieren des QR-Codes Informationen zu MINIMALISM, das MINI Techniklexikon und weitere Downloads wie Wallpaper, aktuelle TV-Spots sowie Handy-Klingeltöne abrufen. Dafür müssen MINI Fans nur die notwendige Lesesoftware für die Codes per SMS mit dem Kennwort MINI an die 84048 anfordern.

Anschließend erhält man einen Download-Link aufs Handy, der zur Software, dem Code-Reader, führt. Ist dieser erst installiert, heißt es nur noch: Code in der Anzeige scannen, auf den entschlüsselten Code warten und der angezeigten URL ins Internet folgen.

Also Augen auf! Die Anzeigen sind bis Mai in ausgewählten Zeitschriften wie TV Spielfilm, Stern, Neon oder Brand eins zu sehen.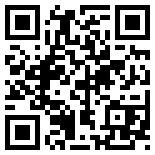 Minimalism QR Code